9 tricks that will change your summer
You decided to honor your friends with barbecue this weekend and you want to prepare and serve them in your backyard? We have 9 tricks that will facilitate the whole planning.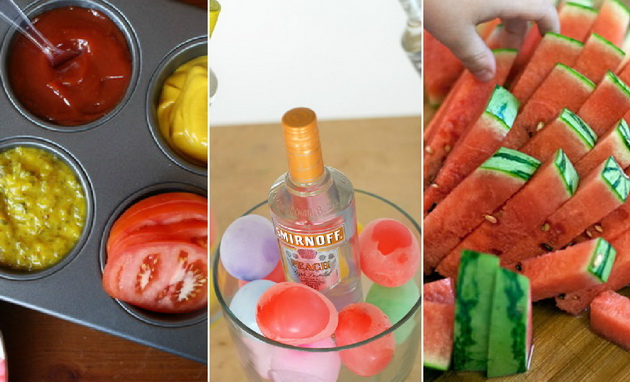 1. How to keep drinks cold?
Open a cardboard carton from above and put it in, the bottle you want to chill. Fill the inside with water and freeze. For decoration as on the picture you can add slices of lemon, orange or colorful petals.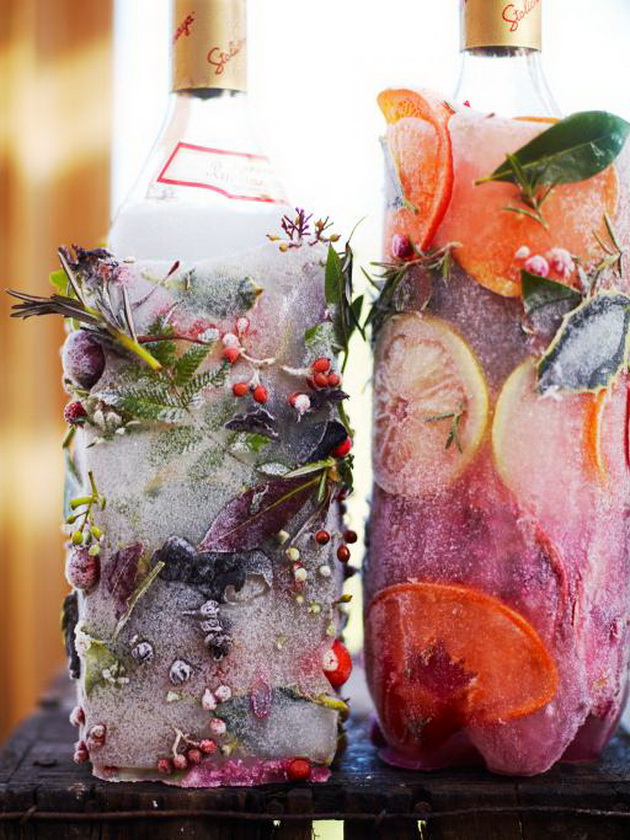 2. How can meat not stick on the grille?
Rub the grill with half an onion if you want to prevent sticking. Then Prepare the grill as usual.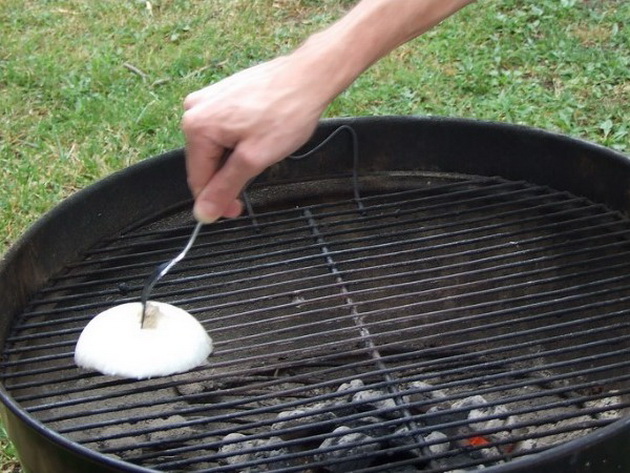 3. How to expel insects from the table?
Fill several jars with plain water and add a few pieces of plain and green lemon. Put a few drops of essential oil of lavender or lemon and a few rosemary branches. Then put a small candle in the middle and burn it.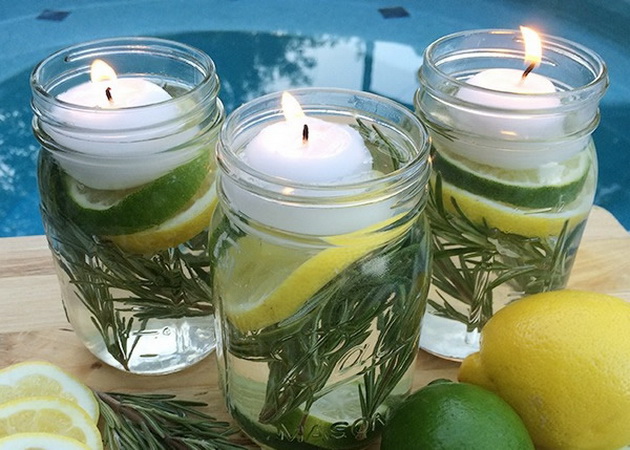 4. How to serve watermelon for dessert?
This trick will save you from losing half an hour to serve perfect slices.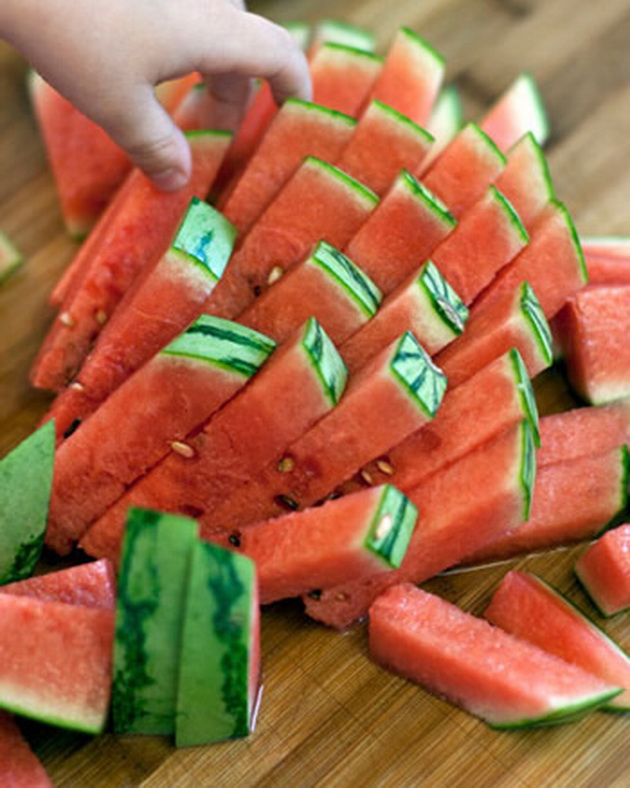 5. How to serve stuffed bananas for dessert?
Peel a small piece of banana and fill it with sparkling candy, biscuits and chocolate pieces. Then back the peel and wrap the banana in foil. Bake 10 minutes carefully on grill.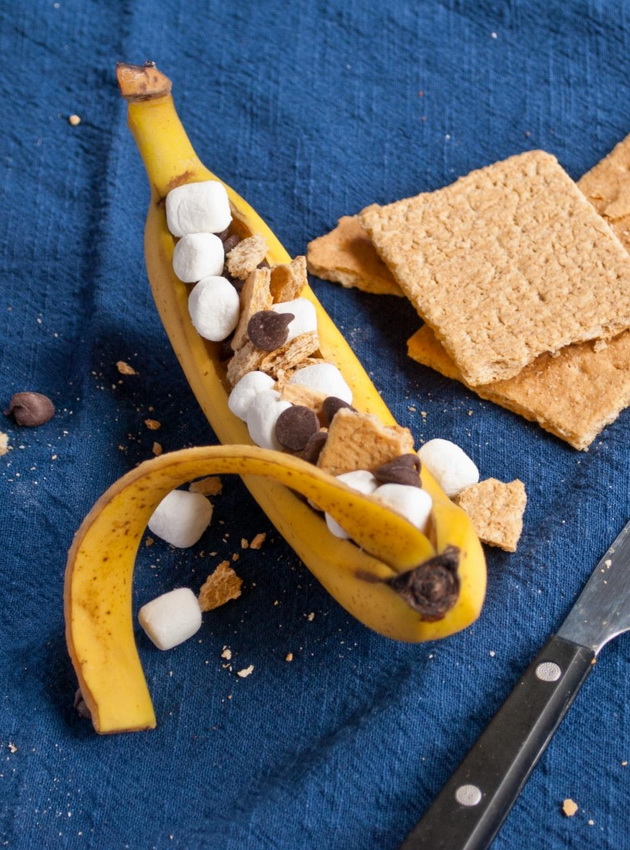 6. How to keep drinks cold all day and to decorate the table at the same time?
Freeze some water balloons, put them in a glass dish and put the alcohol.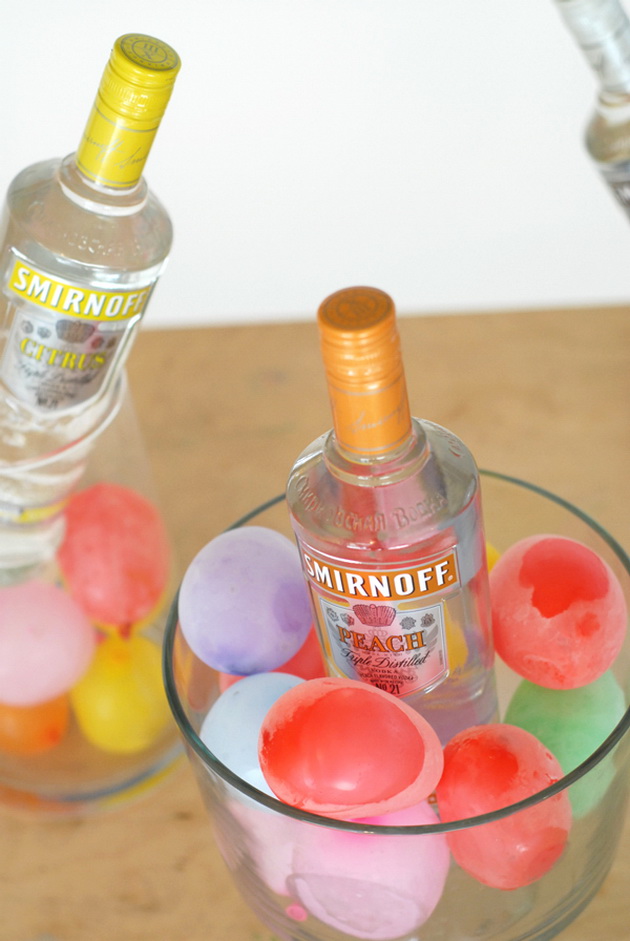 7. How to serve sauces?
Cream, mustard, tartar and all sauces that will prepare them easy, you can serve them in the mold for muffins.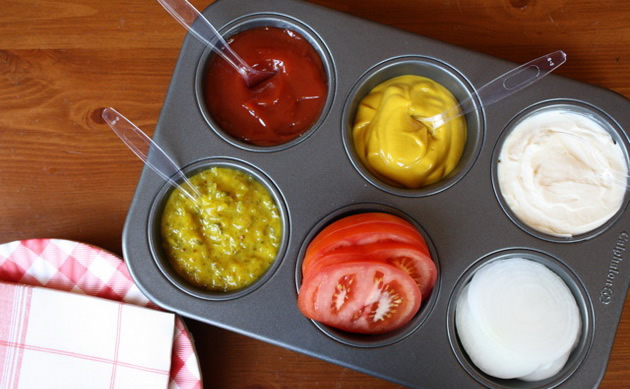 8. How to protect your drinks from bugs?
Place on the cup a large decorative basket of cookies and in the middle make a hole for the pipe.
9. How to make a bowl of paper plates?
If you do not want to dirty your dishes, easily and creatively you can use paper dish without you acting cheaper. Cut the sides of 4 parts, fold and tie with hemp.