A natural source of health – hot drink of ginger, honey and lemon
The pleasant taste of ginger and smell of lemon enriched with honey. This is a drink that warms the body from the inside, gives energy and hydrates. Except this we add the fact that ginger further increases healing of this potion and strengthens the immunity in the war against viruses.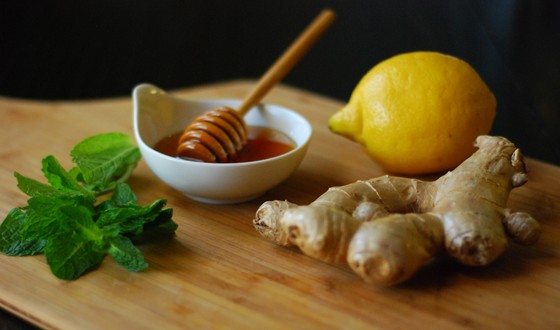 Whether it is the morning, when you search something for awakening or at night when you need something to relax you, this potion will be the perfect solution.
The reasons why you should make the potion of ginger, honey and lemon are:
– It strengthens the immune system and strengthens the body
– Accelerates recovery if you are sick
– Calms anxiety and nervousness in the stomach
– It works calming on the nervous system
– Encourages the work of the intestines, it calm the flatulence, and therefore and nervousness.
– Encourages the circulation of the body
– Will warm you more than a blanket
Necessary ingredients:
Root of fresh ginger
1 liter of tap water
Several tablespoons of honey
1 lemon
Preparation: Peel the ginger and cut it into thin slices. Place the ginger in a pot and pour it with a liter of water and cook the ginger at least 15 to 20 minutes over medium heat. Then remove the pot from the fire and let it stay for 5 days. Remove the ginger from the liquid, add honey and the juice of one lemon and drink it like this prepared potion.