Juice that you should start your day: Deletes wrinkles, cellulite and weight
A simple recipe for a refreshing drink that is perfect for breakfast, snack or dinner, and is made from  groceries which are in favor of good skin, body weight and reduce of cellulite.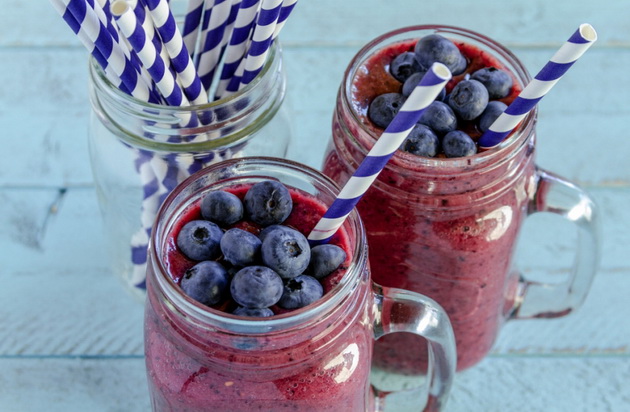 The ingredients are:
Yogurt – perfect affects on fats in the body and regulate digestion.
Forest Fruits – powerful antioxidants, full with vitamin C that stimulates collagen production, which protect the skin and immunity.
Ginger – strengthens circulation, tightens and rejuvenates the skin, relieves spasms and removes the pain in muscles.
Banana – contains large amounts of potassium, which regulates water retention in the body, which otherwise is the cause of cellulite.
Preparation:
In a blender, place 2dl cold yogurt and if you want to add some ice cubes.
Add the mix of forest fruits and 1 banana, and mix all together and serve in a glass.
Because of the strong flavor of ginger you must not exaggerate. Is enough to add a one fresh piece to the size of a bean in the shake.
Optionally, you can put a little honey, cinnamon or mint, and ground almonds are also a good addition.
This shake is drinking fresh as soon it is prepared.