Muffins with apple and cinnamon – perfect dessert for diabetics, sugar-free
This sweet recipe for muffins with apples and cinnamon is for diabetics and for all who watch the intake of sugar in the body.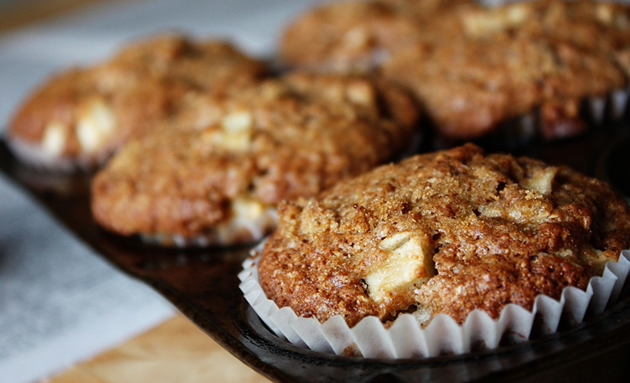 The time of preparation is about 40 minutes and it is very simple.
What do you need?
– 3 small apples
– 2 small teaspoons of cinnamon
– 2 grams of stevia (white powder)
– 120 grams of white flour
– 1/2 cup whole wheat flour (60 grams)
– 1/2 cup rye flour (60 grams)
– Half a bag of baking powder
– 1 egg
– 2,5dl milk
– 0,5dl oil
The method of preparation
1. Peel an apple and a half, clear from the seeds, chop of the smaller pieces and place in a bowl.
2. Add cinnamon and stevia.
3. Mix the three types of flour, add baking powder on the top of the apples.
4. Add the oil, milk and egg and slowly stir the entire mixture to unite all the ingredients.
5. Distribute the mixture into molds for muffins and on every grate the remaining apples. Put to bake in the oven at 180 degrees about 20 minutes (depending on the intensity of the oven).
Before serving allow to cool. Ideally sweet pleasure in combination with Cockta Easy – refreshing drink without sugar and without excess calories and accessories, sweetened with the natural sweetener stevia.
Cheers!