Pea – guardian of the nerves, bone and heart
The fresh peas contains large amounts of vitamins C and E, that are lost during the drying process, on the other hand dried peas, contain large amounts of vitamins B1, B2 and B3, which are important for the metabolism of carbohydrate, protein and fats.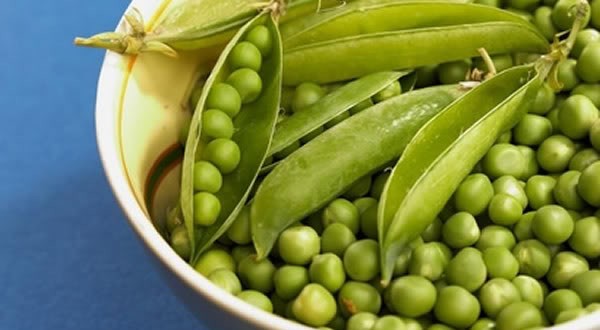 The pod that is available to all of us, if is not fresh, then frozen or in dry form, recently attracted the attention of nutritionists. Thanks to the numerous beneficial ingredients, peas make us strong and healthy, which prevents the occurrence of osteoporosis.
Peanuts, beans, green beans, peas, soybeans, lentils, chick peas are representatives of this kind of beans that are mostly used in human nutrition.
One of the few pods that are boiled as a vegetable – fresh peas – is available from spring until late autumn, and in the rest of the year, this foodstuff often is found on the table thanks to the technology of freezing or drying.
Peas are a great ally in the war against disease, because it is full of nutrients and highly valuable materials, represents a significant source of seven minerals, fibers and proteins.
Besides that with him can be make many of delicious meals, in peas has more substances that are useful for maintaining bones health It is a rich source of vitamin K, which in the human body turns into vitamin K2, which in turn activates osteocalcin – one of the main proteins of the bones. With the help of this low calorie protein molecules of calcium remain inside the bone. Because that level of vitamin K2 is particularly important and without it is threatened mineralization of bones.
Because peas is an excellent source of folic acid and vitamin B6 which affects the reduction of the level of homocysteine, a substance that occurs in the process of metabolism, and threatens the normal connection of collagen in the bone structure, and creates conditions for the occurrence of osteoporosis, nutritionists recommended that should be found on the table at least once per week during the season.
The results of one study showed that a women during menopause in which is not spotted lack of folic acid, homocysteine level could be reduced by simply entering the food that are rich in this important acid.