Spring Detox to the Organism
Spring is a period when we have the most energy and with the first sunny days we are more active and more determined, starting from large home preparing to clean the body of toxins.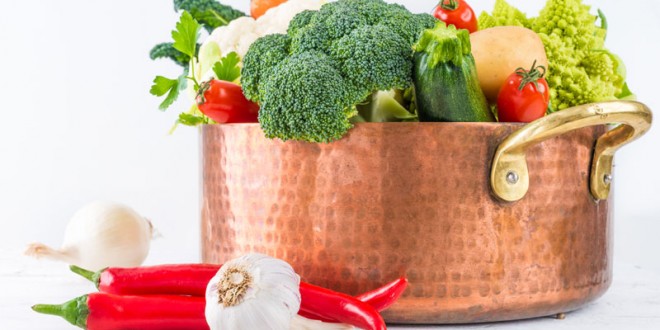 To your detoxify be successful, you need to adhere to these tips, not only during the period of active cleansing  of the body from toxins, but to keep already acquired habits as an integral part of your life. When detoxification is implementing of the body it is important during the day to enter many fluids, especially teas which have the function of cleaning.
GREEN TEA – one cup of green tea which is full with antioxidants. Green tea not only cleanses the body of toxins, but also contains a special type of antioxidants called catechins, for which is known that increase the function of the liver. Often is bought in already pack filter bags packed with simple instructions.
TEA FROM LINSEED – pour 2 big tablespoons Lane seed with 250 ml lukewarm water, a little stir and let it stay for about an hour. Filtrated it and drink in the morning before eating. Lane seeds contain omega 3 fatty acids and mucus which facilitates cleaning of the intestines.
TEA FROM NETTLE – always is known as a useful natural remedy for cleaning the blood.
FRUITS – especially apple, excellent clean the body of heavy toxins and is extremely useful for detoxification. Apple is a natural antioxidant, easy to digest, contains too many nutrients, vitamins and especially vitamin C.
GREEN FOOD – when will be prepared for the detoxification of the body, fill your refrigerator with green foods (spinach, kale, broccoli, lettuce, green algae). These foods cleanse the body of various toxic chemicals (herbicides, pesticides, heavy metals, cleaners). This means that it is useful for detoxification of liver.
GARLIC – stimulates the liver to produce enzymes that help in detoxification of toxic residue in the digestive system. Therefore it is useful use of garlic as a supplement in meals.
BROCCOLI – is an extremely powerful antioxidant. This vegetable stimulates the production of enzymes that are responsible for detoxification in digestive tract.
WALNUTS, ALMONDS AND SEEDS – mandatory bring them in a diet. Here shall be included flaxseed, pumpkin seeds, sunflower seeds, sesame seeds, and already mentioned almonds and walnuts.
OMEGA 3 FATTY ACIDS – while carrying out the detoxification of the body primarily use the olive oil or avocado oil, flaxseed oil. These oils will coat the walls of the intestines, then will absorb the toxins as easier and faster would be eliminated from the body.