Start your day full of energy with the help of vitamin drinks!
Quick and healthy drinks are ideal for morning breakfast, between meal and snack that you can bring to your work. Wake up with a combination of orange, lemon, mandarin, kiwi and lime juice, and do not forget to green vegetables which is rich in vitamins. Use the power of spices and add the grated ginger, celery or parsley. To enrich the taste of vegetables add yogurt or oat flakes.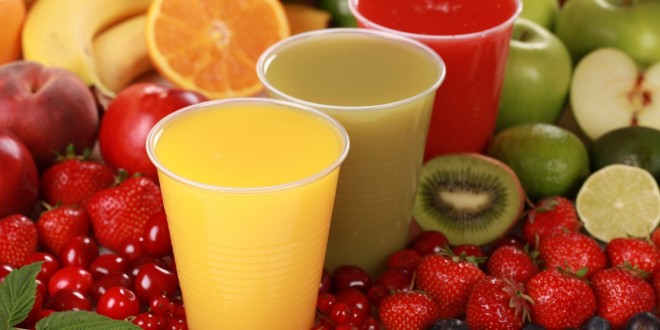 Sugar from fruit or honey will saturate your appetite more than "empty calories" from ordinary sugar. Queen of fruit that will increase your energy is a banana so except for morning breakfast is excellent and after intensive training. Combine banana with cocoa, peanut butter, yogurt and cinnamon. To all this add the kernels. All this put in a blender and you will get fine vitamin potion.
Drink with beetroot
Ingredients: One beetroot, one carrot, one apple, half cup of water, 2 beets, half tablespoon sunflower seeds and a one tablespoon of honey. Blend until the liquid starts to Penny.
Preparation: Peel and cut the beetroot, carrot, apple and beet. Use grater to slice them and add the water. Add more sunflower seeds and honey and mix it in a blender.
Energy bomb with carrot, apple and orange
Ingredients: Carrot, celery, half red pepper, orange, half ginger, yogurt, apple.
Preparation: peel the apple, carrot and celery, from pepper remove the seeds. Peel the orange and ginger and slice them with grater. Apple, carrot, celery and pepper finely chop them into small pieces and then put together in a blender, add the yogurt and mix it.
Drink with apple, kiwi and spinach
Ingredients: 2 green apples, a handful of spinach, one kiwi, half a cucumbe, ¼ avocado, 2 tablespoons of yogurt.
Preparation: Peel and cut apples. Wash and chop the spinach into small pieces. Place the fruit, vegetables and yogurt in a blender and mix it.