Tortillas with chicken meat and vegetables
For all those who love the richness of flavors and spices, Mexican cuisine is ideal. Mexican food and its unique taste and smell will bring the part to you of Mexican culture. Also Mexican cuisine is known by desserts and soups and we recommend to you to try the Mexican tortilla. We offer a simple recipe that you can prepare in your home.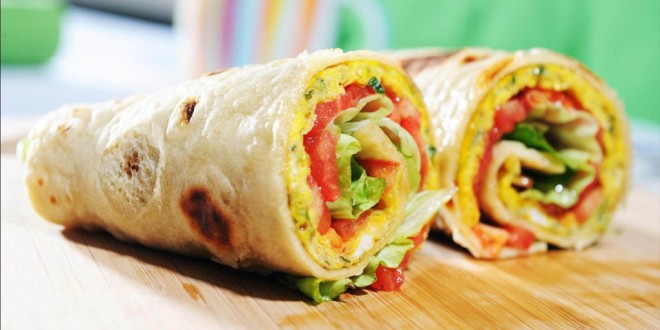 Ingredients: 1 pack tortilla (you can prepare yourself, but this way is faster), 100 grams of corn, 1 carrot, 1 green pepper, 100 grams of peas, 500 grams of chicken breast, cheese(edamer, gouda …), cheese cut into pieces, salt, black pepper, chili, half onion, garlic, 2 sour creams, and one smaller piece of feta cheese
Preparation: We chopped onion and fry in the pan. Since it turns yellow, add the chicken breasts, add salt and black pepper. When chicken is almost fried add mixed vegetables and constantly we stir. When the mixture is ready add the sliced cheese and chili by desire. The mixture is ready. Tortillas we sprinkle with little water on both sides and we put them to heat up in the pan.
Filling: first we put on the tortilla sour cream and on it mixed vegetables and chicken breast, after we put grated cheese and bent tortilla. Bent tortilla again we squish with sour cream and grated cheese. Tortillas we put in the casserole which before had been smeared with a little butter. First we put the pan in the oven to heat up to 200 degrees while we make tortillas. When we finish filling tortillas, we put them to bake and reduce the temperature to 180 degrees. Take them out from the oven when the cheese will get yellow. If you like you can add chili. Good appetite!