What amount should a child to eat?
How much child eats depends on how much you give him. If you serve to child a large portions – more and will eat. If you allow your child to serve alone it will take as long as corresponding to his age and size.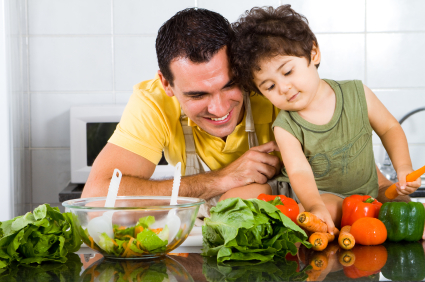 When you serve to child a double amount of food, in terms of its proper quantity according to his age it will eat 25% more food, while the energy will increase by 15%. It increases the size of the child bite.
In other words, every time a child will take a bite it put more food in mouth. The number of bites remains the same for the same age. When the child alone will determine the size of his dish, he will eat 25% less than when you've served to him a larger serving.
Children with preschool age if food intake was increased, then as a result in the future will eat heavier portions, or more than is necessary to him which leads to obesity. It is best to let the child alone to choose how much to eat because so will eat as much food as he needed.
Avoid at your child to give too much food. If the child is still hungry he will always ask supplement.